After waiting since the summer break, October 13-14 was finally a time for floorball kids of all ages across Shanghai to enjoy playing against other teams at the Shanghai Floorball Association tournament.
There were four age groups this year – Under 8, U10, U12, and U15. FCP took part in all of the age groups and our kids did well, winning one 4th place, two 3rd places, and one 1st place. Keep reading to find out about each age group in more detail.
U8
The under 8 age group is always the most unpredictable. The kids are young, so luck and emotions can play a big part in how each game unfolds. We at FCP decided to take a long term approach to our U8 team. This means that we assembled a big team with many players a year or two younger than the age limit. Giving kids chances to enjoy sports, especially floorball, is our main mission, and more important than results at any given tournament.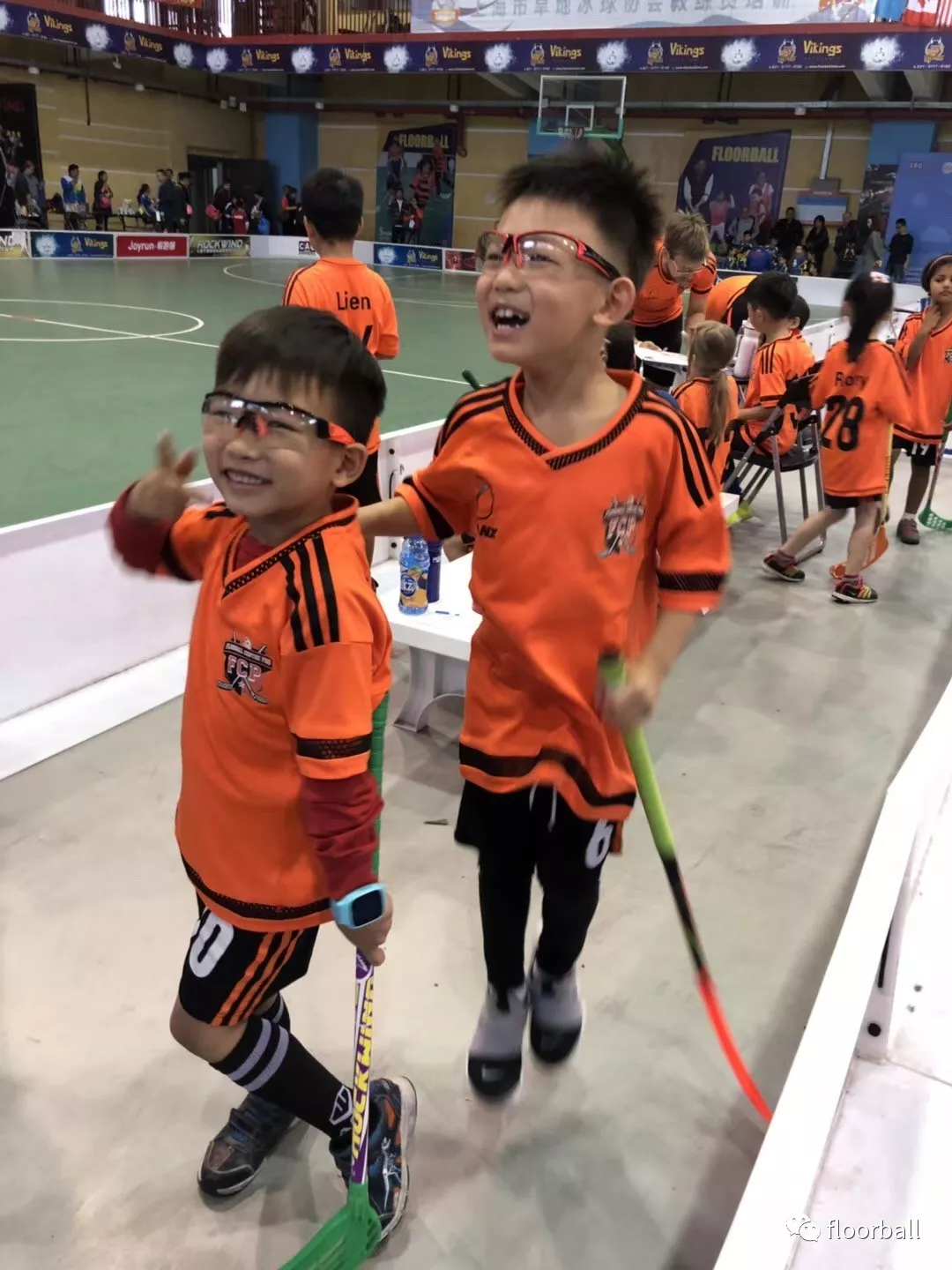 There were four teams in the U8 age group this tournament – FCP U8, SES U8, Vikings U8, and Vanke U8. Each team played against all others, and then there were semi-finals and 3rd and 1st place games, this meant 5 games for each team. Our team played better and better as the tournament progressed and kids got comfortable with their roles. We lost the first 3 games, the last one a very narrow 0-1 loss.
In the semi-finals against the strongest team at the tournament our kids played really well, keeping the game close and creating many chances. Our opponents, the SES team, were leading 2-0 most of the way, but after scoring to get to 2-1, our team had chances to even the score and force extra-time. Unfortunately, this time we were unlucky and the game finished 2-1 for SES.
In the 3rd place game against Vanke our team started out really well, creating many chances and scoring an early goal. After adding another goal, our team was leading 2-0, but then our players got a little nervous and allowed the star player of our opponents to score two goals and tie the game. Extra time with golden goal followed, and our first line did now waste much time, scoring the winning goal about a minute into extra-time!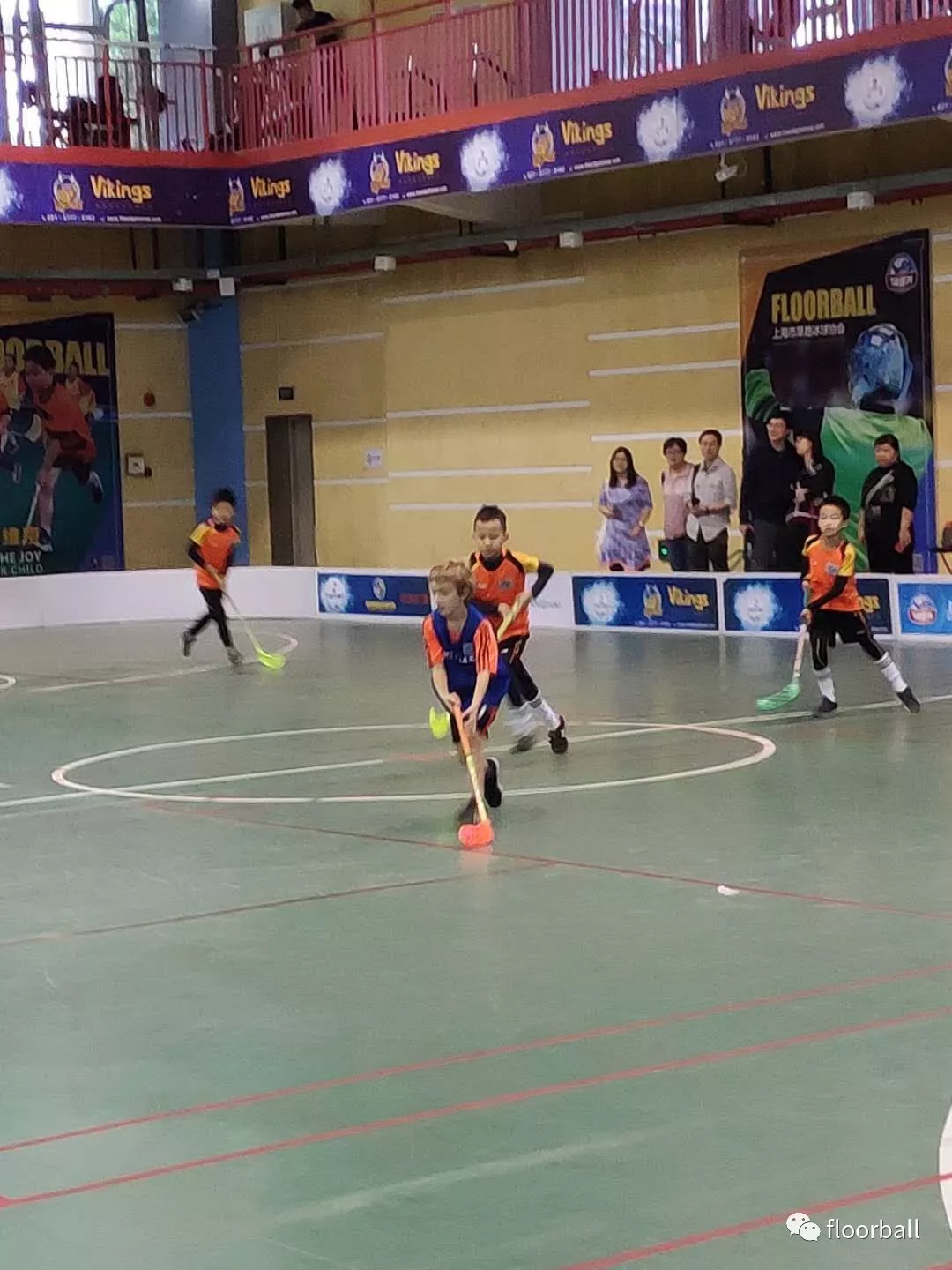 Justin H was selected the best player from our team for the tournament. Marko and Cindy were voted in the All-stars team, and Eric won the best captain award. Lien scored 3 goals during this tournament, with Eric and Marko each adding one goal. Other players contributing to our team were our great goalie Jonathan (41 saves in the tournament, including 12 in the 3rd place match), Tiger W, Taylor, Jacky, Mysha, Tiger S, Ethan, Carl, Rosy, and Elsi.
It was great to finish the U8 tournament on a high note. I was very glad to see our kids improve with each game and have fun playing and competing. I am looking forward to seeing all kids continue getting better and better as they practice more.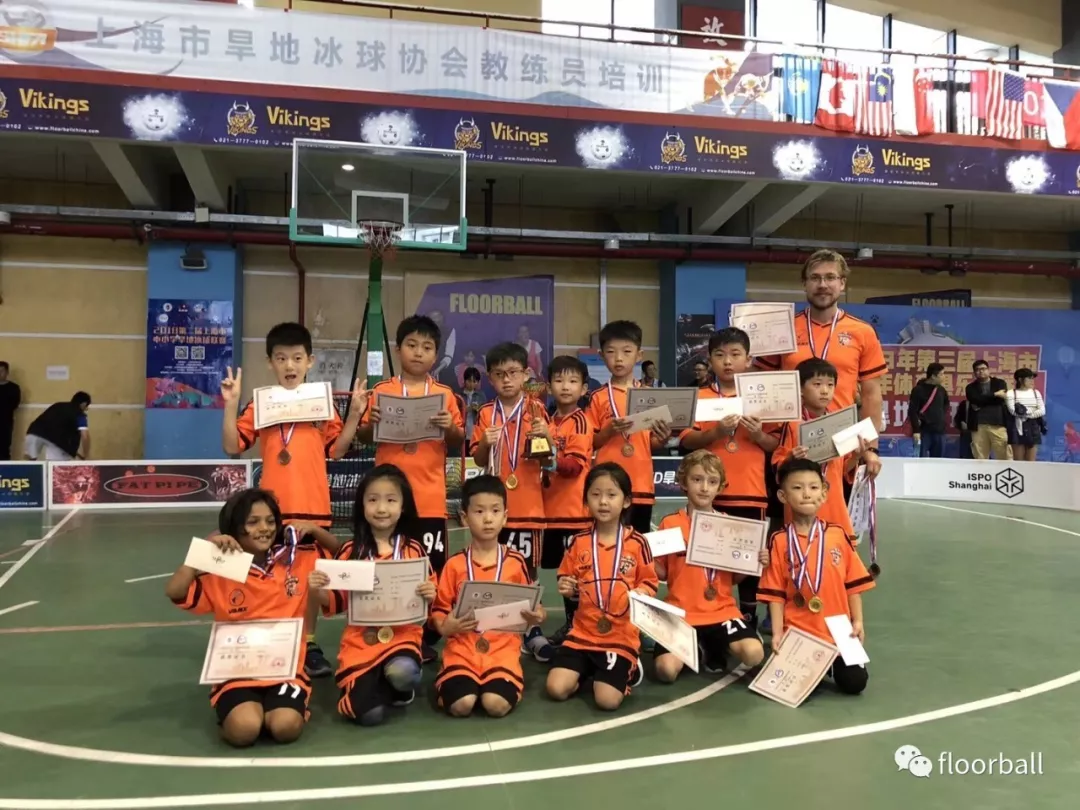 U10
Under 10 is a curious age group for FCP. When I look at the player list for this age there are many players who have either left Shanghai, or go to YK Pao school and usually represent their school team during competitions. We still have some very talented players left, but they all do multiple sports, so often there are other competitions that get in the way of them joining. That was the issue this time around as well, as at least 8 of our top players had either swimming, ice hockey, or football on the same day. I am very thankful for those kids that did manage to join our FCP U10 team for the SHFA tournament though, and very proud of them doing their best.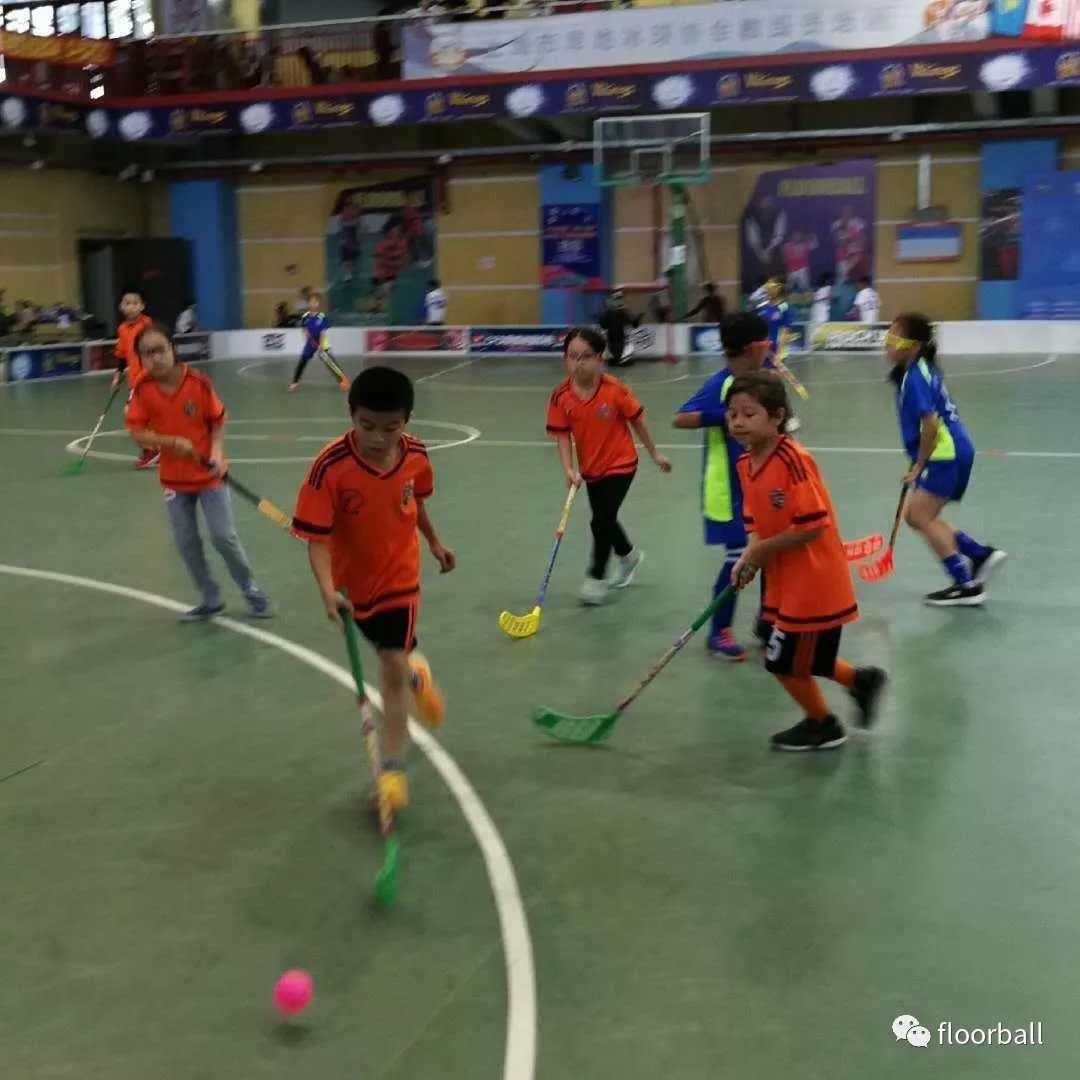 There were 6 teams in the U10 age group divided into two groups of 3. This meant 2 group matches, and then semi-finals and 3rd or 1st place game for the first two in each group, while the 3rd place teams in each group would play for the 5th place of the tournament.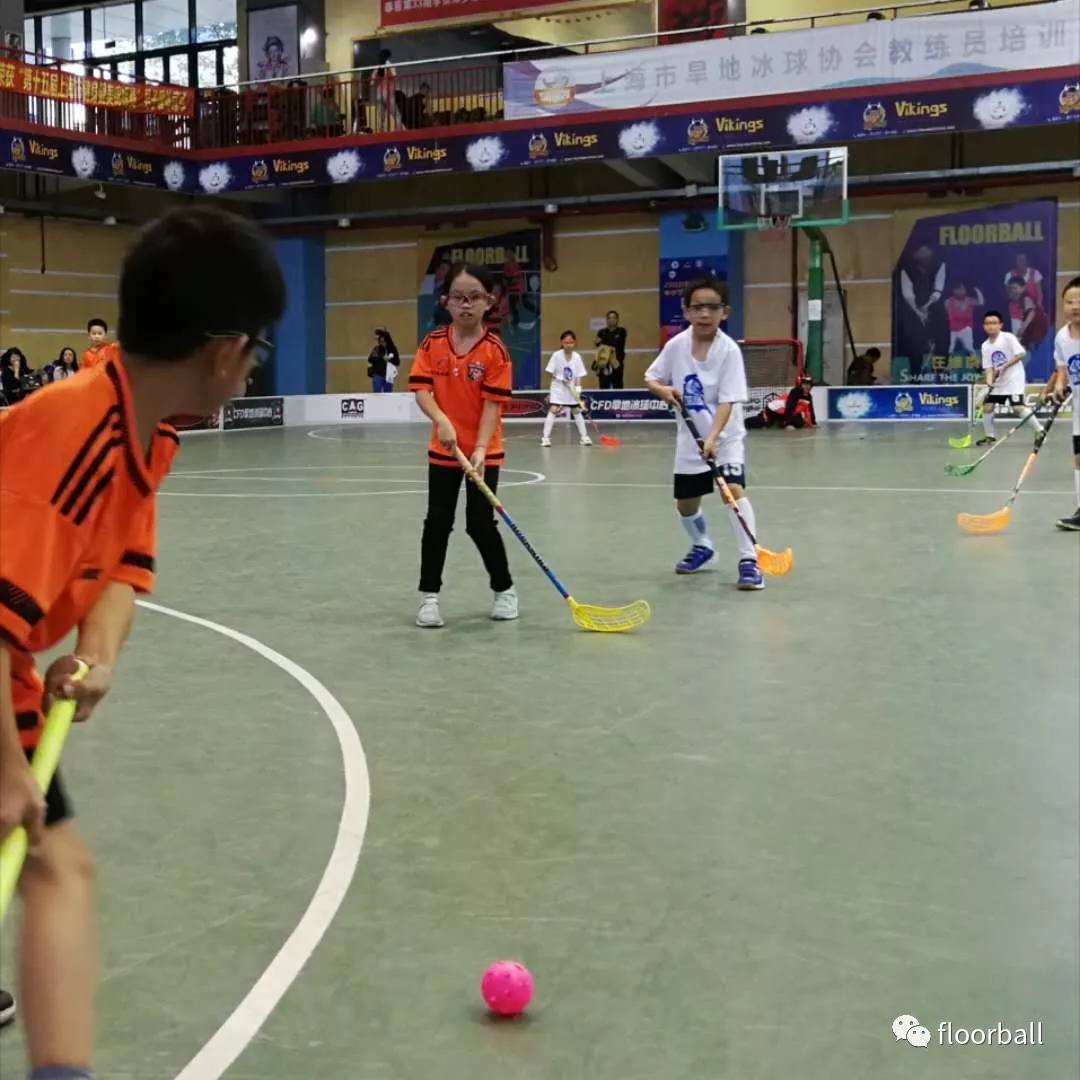 Our U10 started with a difficult match against the Vikings team. Our team had no-one with goalie experience and after some debate Adhvik stepped up and took the responsibility. The first match was difficult as he faced many shots. Our team fought hard and scored some goals late, but had to take a 3-6 defeat. In the second match our team played even better, with Adhvik in goal having a superb match, saving everything. The result was a 3-0 victory over the Pinghe second team!
This took us to the semi-finals, where we faced a dominant SES U10 team. Our team fought hard again, but the opponents had more players, more skill, and more luck.
In the 3rd place game we faced the Pinghe first team. Our U10 was getting tired by now as we only had 7 players left. Boys and girls on our team still did their best, but were unable to overcome the Pinghe Dragons this time.
I have nothing bad to say about the FCP U10 team, they really did their best.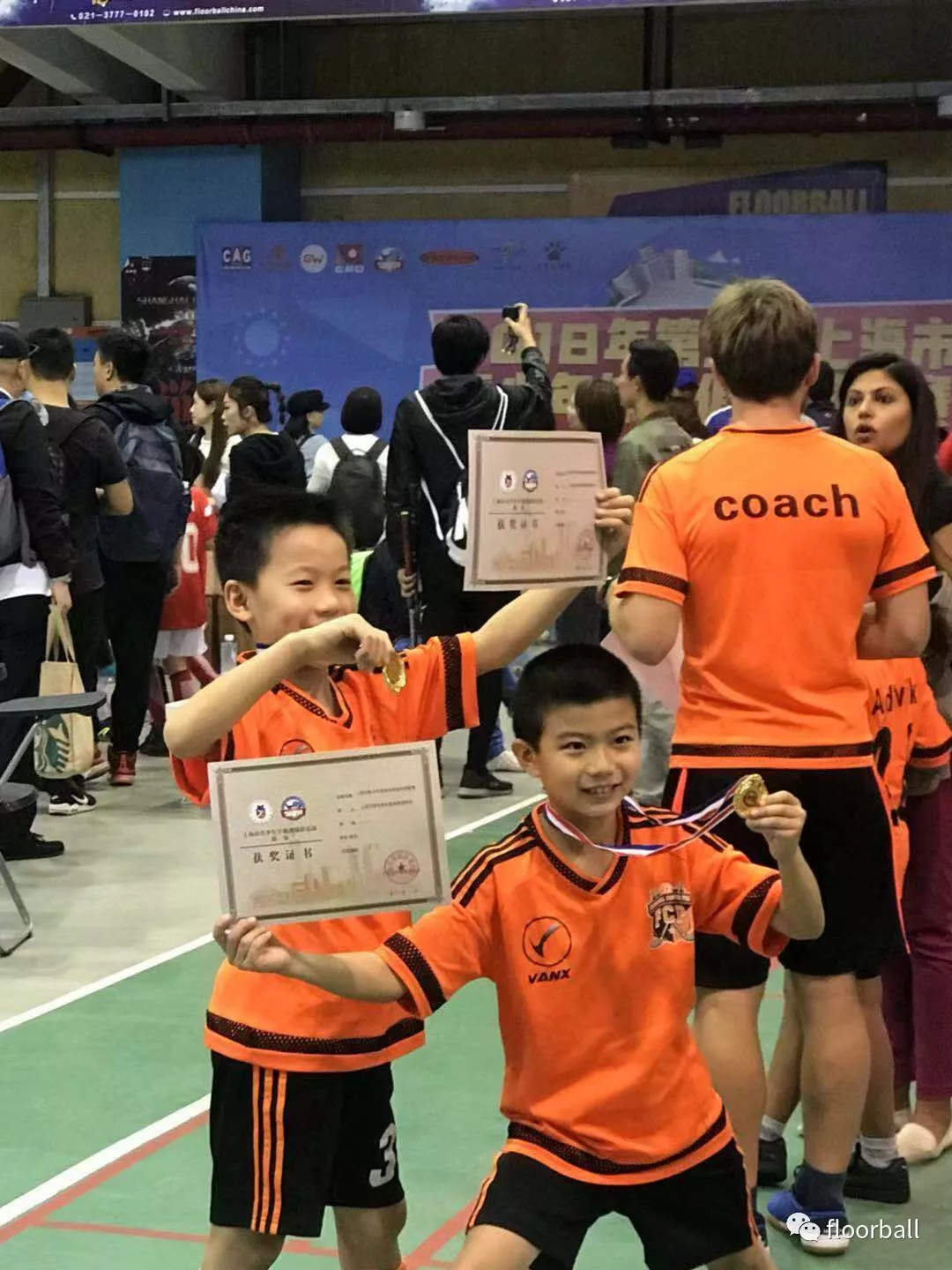 Adhvik won the medal for Best Goalie with 32 saves for the tournament. Larry and Leo both scored 4 goals. Leo was voted the best player from our team at the tournament. Larry was selected to the All-stars team. Kevin, Winona, YiQing, Amit, and Joy all did well also. I do hope we get more of our FCP U10 team to practice and play together as there promises to be lots of matches for this age group in the coming months.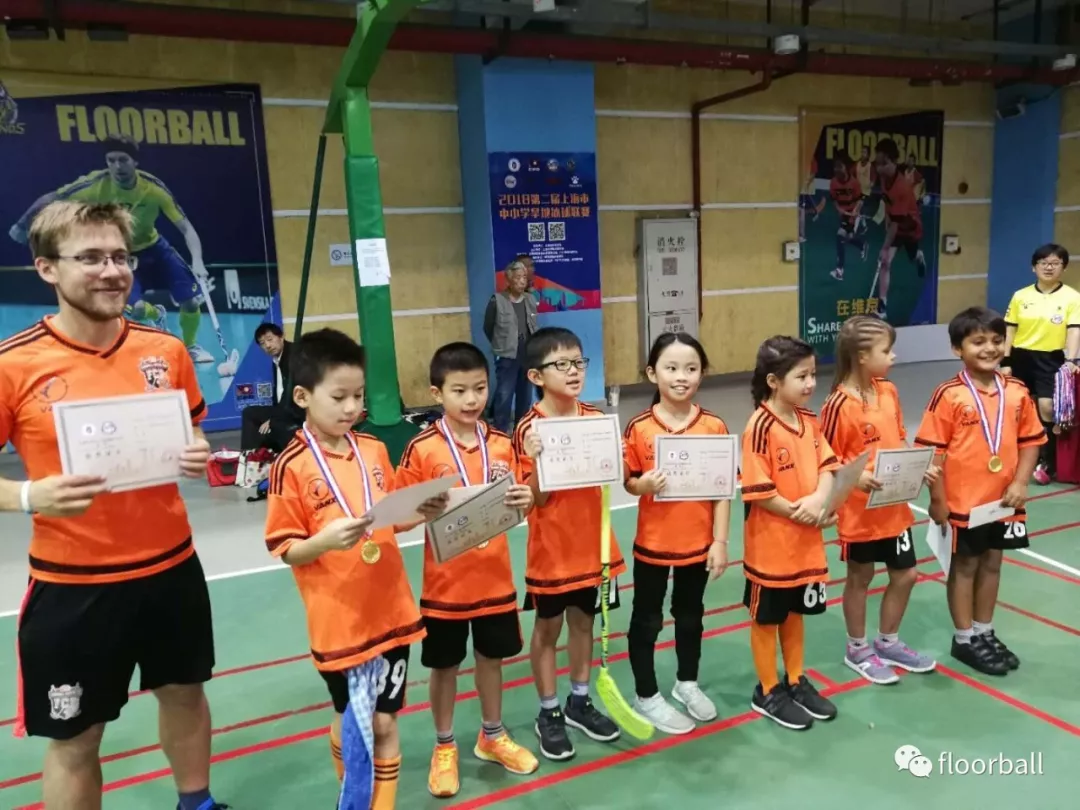 U12
Under 12 has been one of the most numerous in FCP and was again well represented at the SHFA tournament. We were unfortunately missing 3 of our strong Swedish players though, due to other commitments or illness. There were 5 teams in total at the U12 age group, and the schedule called for all teams to play each other, with 4 best teams advancing to semi-finals, and then 3rd place or 1st place match. This meant for 6 matches, so everyone got to play quite a lot.
Our first match was early in the morning and half of our team was still arriving during the match while the other half was half asleep on the court, it seemed. This led to some simple mistakes early in the match and our team falling behind against a quality SES first team (who won this age group tournament last year). Our FCP U12 team could never catch up and had to take a 2-4 loss.
Second and third matches were much better, as our team woke up and scored 9 and 5 goals respectively, securing two comfortable victories. Our last group match was against the YK Pao team, many of whom also come to our training sessions. Our team seemed in control of the match, but towards the end YK Pao managed to score two goals to tie the game at 3-3.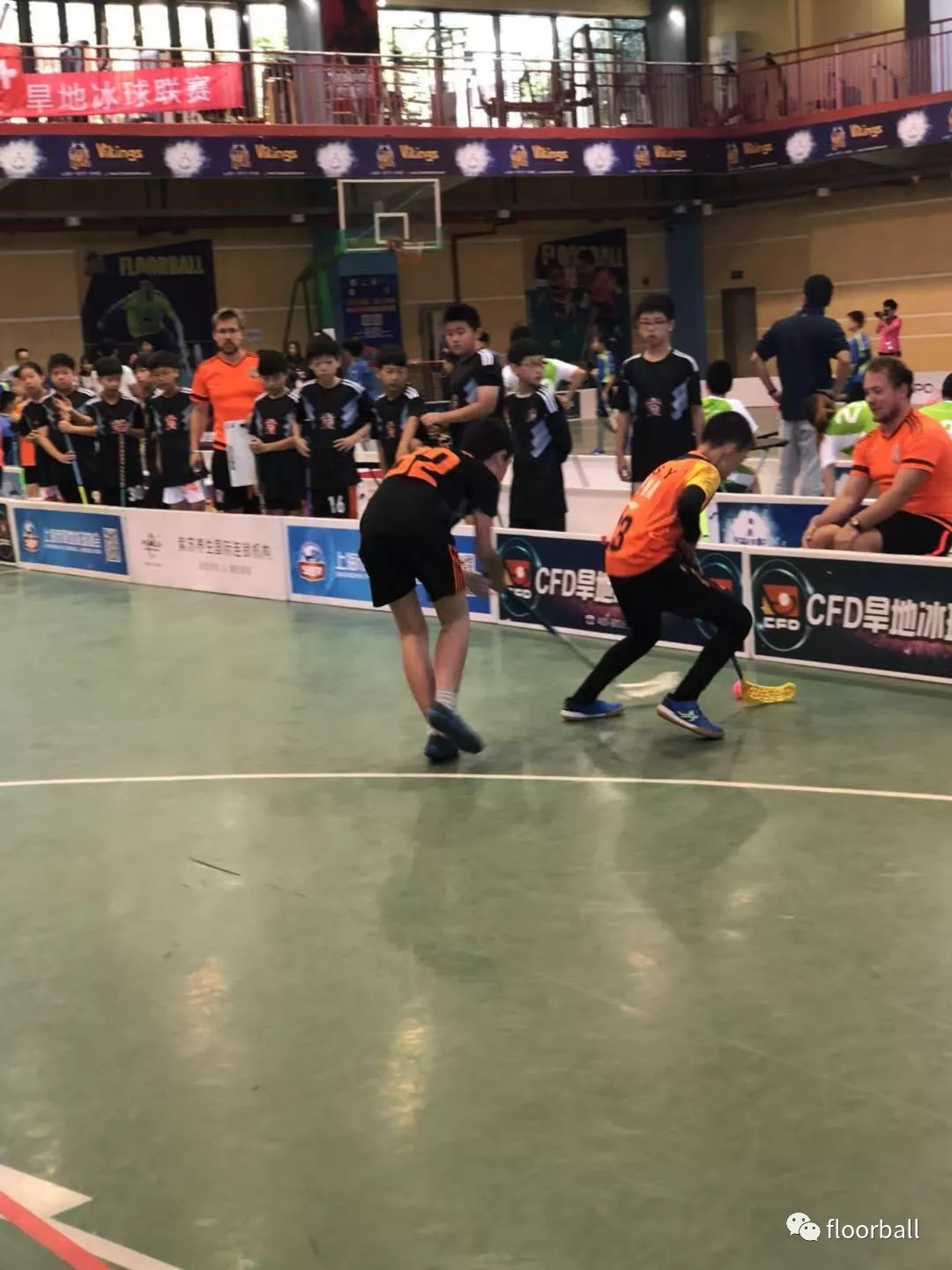 After playing 4 games in a row our team got to rest and watch YK Pao narrowly lose to SES first team. This meant FCP U12 had to face YK Pao again in the semi-finals.
This semi-final match will haunt me for a while as a coach, because I strongly believe that we have better players, and should have won the match. We had great success going with our strongest players in one line at the ISPO tournament U12 finals, which we won against SES. This time I tried to put our strongest players in two lines and have them play more. It seemed to work in the beginning of the match, but we were unlucky not to score on numerous scoring chances and eventually fell behind 1-2 at the end of the first half. I let a third line start the second half, and even tough they brought good energy, they also conceded another goal at the end of their shift. Our team managed to pull one goal back, but YK Pao scored again and defended well, while our shots could not find the goal. Eventually our FCP U12 had to accept a 2-4 defeat. I take full responsibility for that defeat – as a coach I should have found better lineup combinations and helped our players reach more of their potential.
In the 3rd place game our FCP U12 again dominated the SES second team, winning 5-0 and getting bronze medals.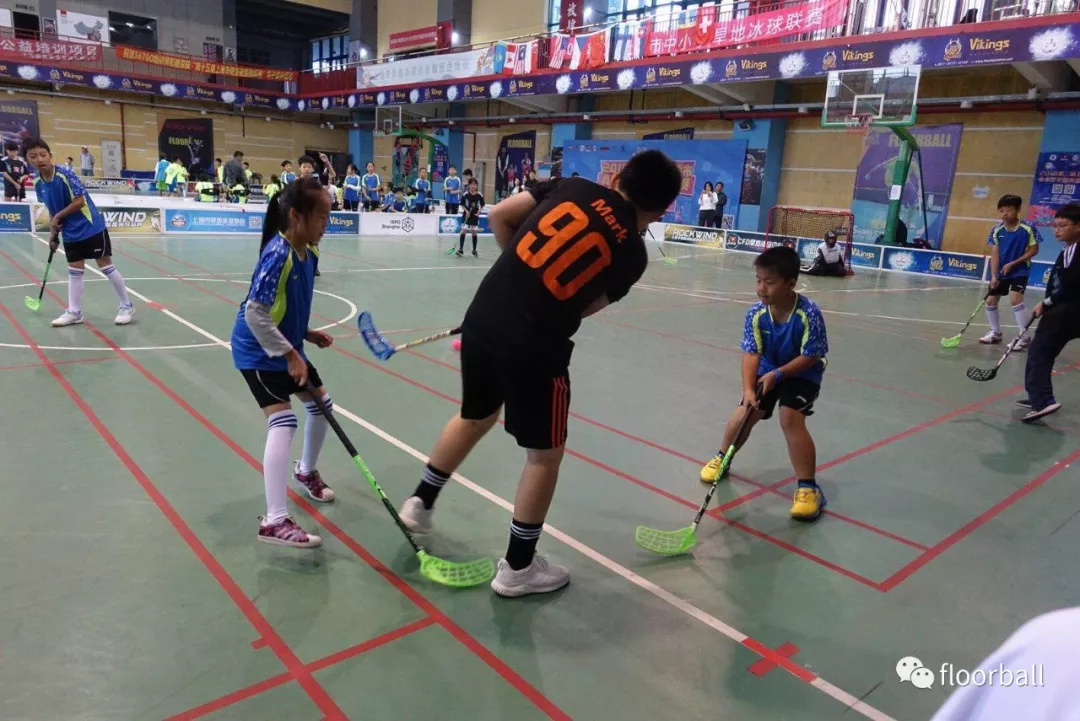 Justin was selected the best player from our team at the tournament. Austin was picked as the best goalkeeper of the tournament, Didier was voted in the All-stars team, and Tom was selected as the best captain.
I am very glad to note that so many players from our team managed to score goals, and give out assist in the tournament (but even those that did not also gave a valuable contribution). Here are the points (goals+assists) from the tournament: Didier (5+2), Justin (3+2), Tom (4+0), Minghan (2+2), Ryan (2+1), Jerry Z (2+1), Mark (2+0), Harvey (2+0), Laffey (1+0), Martin (1+0), Cody (1+0), Ashley (0+1). Austin was awesome in goal with 53 saves for the tournament. Thank you also to Ethan, Aidan, John, Gina, and Jerry LW for doing their best for our team. With more practice and better luck this team can be great!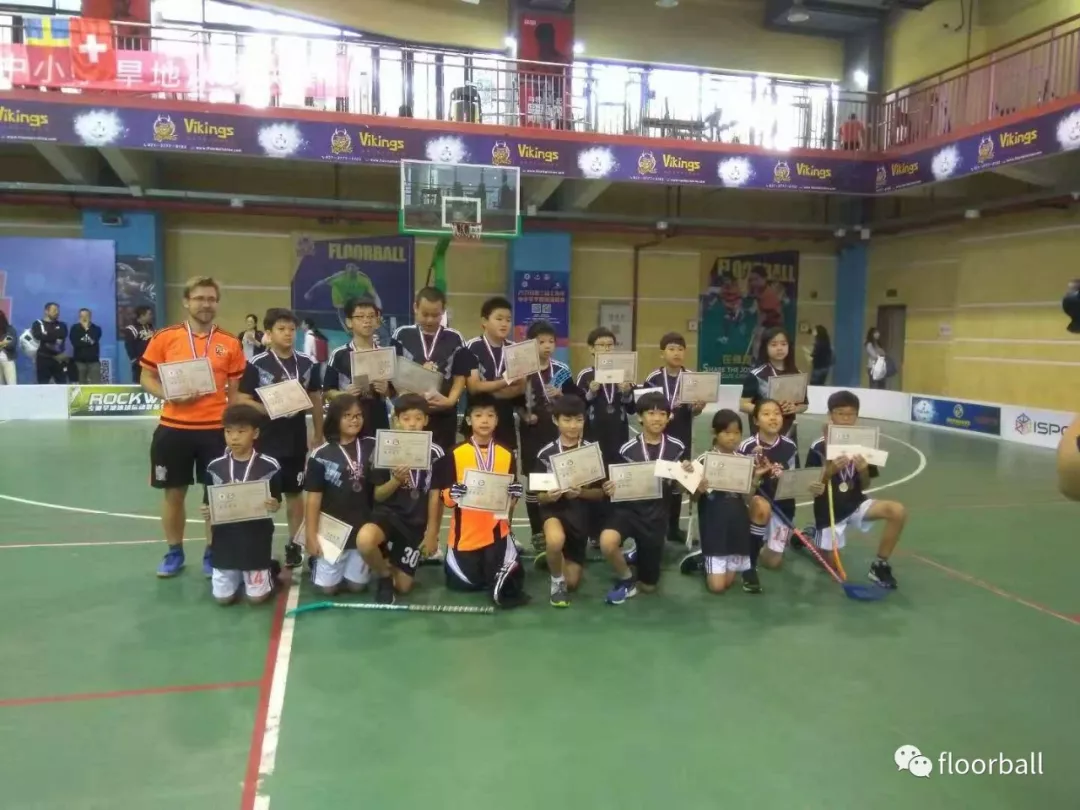 U15
FCP Under 15 group has been our most successful, but heading into this tournament I did not feel as confident about this team as I have in the last few years. Many of our long term impact players have left, including our captain Evan and scorer Matias. But we have gotten some new players, especially girls, and almost all of our remaining experienced players were able to participate this time.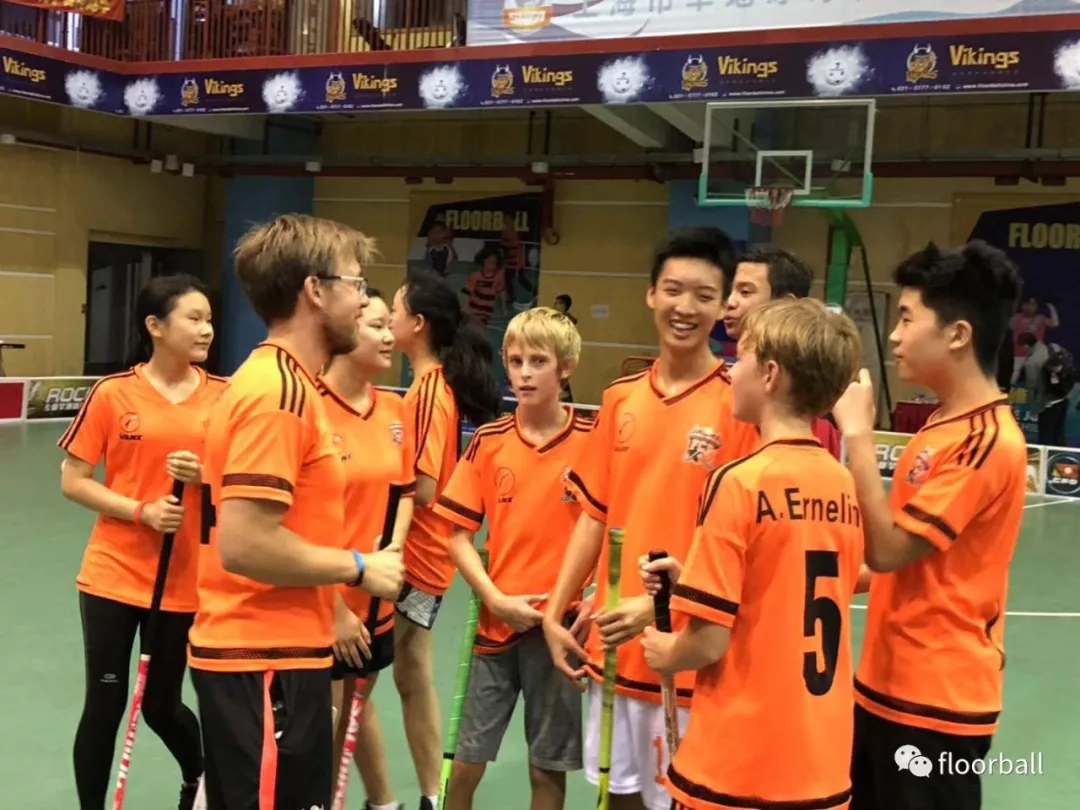 Our team started with a match against the Ulink school team. The opponents were no match to the skill, speed, and power of FCP U15. Johnson scored 4 goals, Adam 3, and Louise added 1 goal, with Tyler, Alex, and Benson each credited with an assist. Our goalie Anton had 9 saves, but the opponents did manage to score one goal, the final result being 8-1.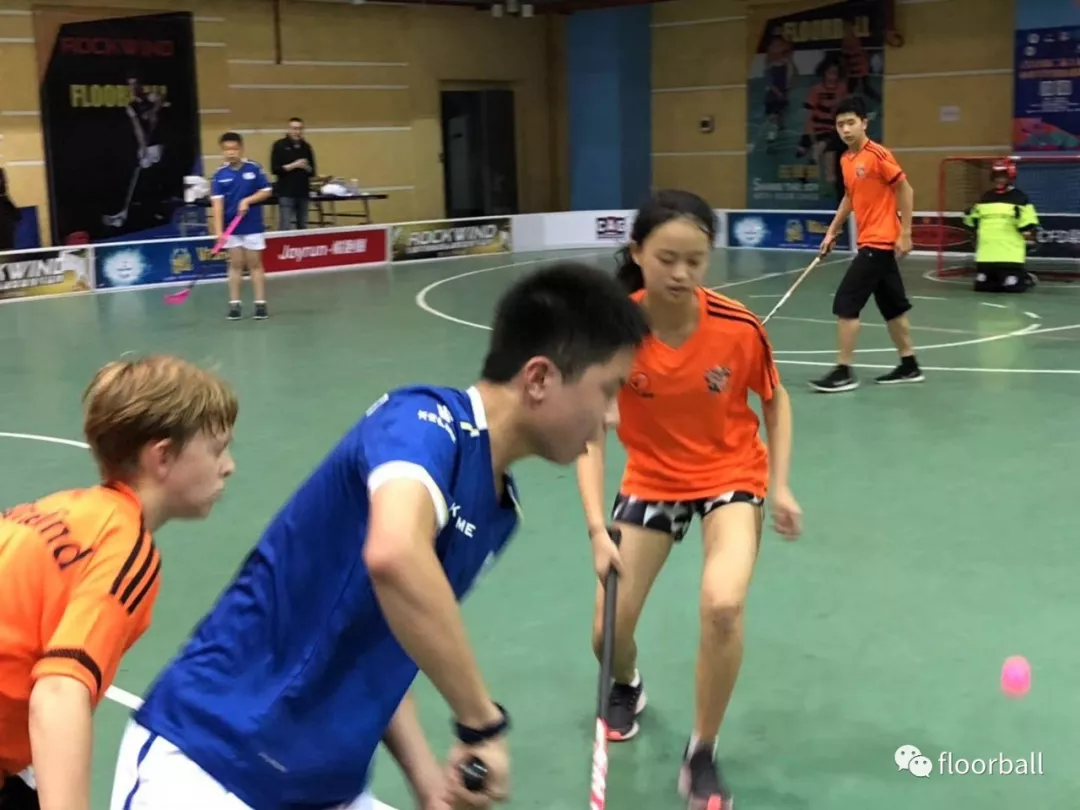 FCP U15 second match was against the improving Guanghua team. This match was a much tougher test, with Guanghua team fielding some big, strong, and skilled players. FCP U15 was still in control of the match all the way through, but was unlucky not score more goals and could not pull away. Stone (with a brilliant finish after using his dribbling skills to get past two defenders), Johnson, Adam, and Alex scored for FCP in this match. Anton made 11 saves. Guanghua was able to score a goal in the last minute to get to 4-3 and there were some tense moments the last 20 seconds, but the match finished with FCP U15 winning 4-3.
After waiting for over 2 hours for the other group to finish playing it was finally time for semi-finals. Our opponent was the SES second team. They are well coached and disciplined, with a few quick and dangerous attackers. The beginning of the match was under FCP control, with the SES team only managing a few weak attempts on goal. FCP scored two goals, and could have scored more, if not for some great saves by the SES goalie and some narrow misses. Then at the end of the half SES managed to score two quick goals with shots that managed to sneak just by our defenders and goalie. But FCP did get a crucial goal at the very end of the first half to take a 3-2 lead. SES tried to even the game at the beginning of the second half, but FCP was never in trouble, scoring 3 more goals and winning the match 6-3. Benson and Johnson both had 2 goals in this match, Tyler and Louise scored 1, and Johnson and Adam got credited with an assist. Anton had 19 saves!
We were then able to see the last 10 minutes of the other semi final, where Guanghua somewhat surprisingly came back from a two goal deficit to stun the SES first team 6-5, and reach the finals.
FCP U15 continued playing great in the finals, moving the ball well and putting the tired Guanghua first line under pressure, building a nice lead, and eventually running away with the game. The Final ended 10-2 for FCP U15! Adam was especially good in this match (after many narrow misses in the previous match), scoring 4 goals and adding an assist. Johnson added 3 goals and an assist, Tyler had 1 goal and an assist, Stone 1 goal, and Louise an assist. Anton finished with 14 saves.
I am very proud of FCP U15, of the way they played, and of the way everyone on the team contributed. Our new captain Stone was magnificent, controlling each game as a defender with accurate passing, secure defense, and breathtaking dribbling skills. Stone was the deserving MVP of the tournament.
Johnson was the best goal scorer of the tournament with 10 goals, using his quick hands to dribble through or around any defender. He also added 2 assists.
Adam was great, winning 1v1 battles, dribbling, passing, and using that cannon of a shot to score 8 goals to go along with 2 assists. Anton had 52 saves in the tournament, and provided calming presence, and leadership. Both Adam and Anton were selected to the tournament All-stars team.
Benson scored 3 goals, two pivotal ones in the semi-final, and had 2 assists. He was awarded as the best player of our team at the tournament.
Louise was the best girl at the tournament, scoring 3 goals, adding an assist, and winning many 1v1 battles against both boys and girls. Tyler was also strong, pressuring defenses, scoring 2 nice goals and giving 2 assists. Alex had 1 goal and 1 assist, and more than held his own against older opponents despite still being U12 age. Sage and Justin were solid, and Anne provided lots of energy in the two matches they each got to play. I am very happy that our newcomers Cindy and Lindsey did well, getting more and more comfortable as the tournament progressed and holding their own against more experienced players.
Overall, a great win for FCP U15!